Steps to Improve Risk Management with Elevator Safety Guidance
Steps to Improve Risk Management with Elevator Safety Guidance
In this crucial blog, we are going to emphasize a significantly important subject. Throughout this blog, we will focus on risk management of lift, elevator safety set, and elevator safety set accessories among others.
At the outset, it makes sense to learn about the definition of the modern machine which is making a huge difference to our lives.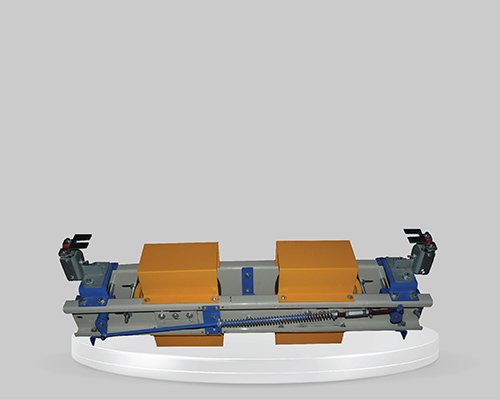 Learning about Lift
It is a mechanized machine with space to carry passengers or freight vertically between floors of a multistory building. The technology-driven machine is propelled by electric motors aided by counterweight with the help of cables and sheaves (pulleys).
Over the years, its use has increased exponentially, riding on convenience and comfort provided by the machine. Since the machine moves vertically on multiple floors, safety assumes significance. A quality lift is identified with its competency to manage risk.
Understanding risk management for lift safety
The risk may occur from multiple sources. Therefore, it makes sense to find solutions and minimize risk through effective risk management. How does it happen? The comprehensive risk management comprises:
Identify and diagnose the risk

Prioritize the risk

Remedial measures to counter the risk
Let's understand this with a classic example. Experts consider freefall as a monster risk. They have identified the risk. Accordingly, they have prioritized it.
This is the reason freefall sensors are integrated into the system.
Therefore, they emphasize using an elevator safety set of excellent quality only as the risk of life is involved.
To be on the safer side, we should imagine the worst probability and take necessary precautions. No compromise with the safety and never compromise with the quality of elevator safety set accessories as human life is involved.
Dealing with risk
With effective risk management, we can overcome and minimize the probability of risks. Whoever is managing the lift in your society or at your corporate building wherein your office is located, it becomes his responsibility. Smart management is the key.
Prepare a comprehensive list of probable risks
Who knows your life better than you or whoever is managing the lift? Prepare a comprehensive list of issues that occur or might occur in your lift. Similar measures will help you overcome many critical issues.
Choose the right fit for your project
While choosing a lift for your building, consider probable loads, floor, etc. Why? Research has proved that taller buildings, corporate towers, etc. use lift continuously. They carry more load than an ordinary. Therefore, you should choose a robust lift with a matching load capacity.
Material
When considering procurement of lift, ask about the material. The material makes all the difference. Since the safety of people is involved, quality has to be supreme.
Don't forget to ask about the elevator's safety set. Everything has to be precision-driven.
Preventive maintenance
As the safety of lives matters most, give preference to preventive maintenance. Many leading elevator manufacturers offer preventive maintenance facilities along with a wide range of products. It works. In order to save a few thousand rupees, don't ignore preventive maintenance.
Such an important measure enhances the lifecycle of the machine as probable malfunctions are identified at the earliest.
When you look for the safety of lifts and risk management, it makes sense to work with a professionally managed reliable company.
Join hands with Lui Elevators, a leading lift and elevator safety set accessories manufacturer with headquarters in Ahmedabad. Over the years, the excellence-driven company has enabled numerous clients from various areas and sectors to meet their requirements.